Why Us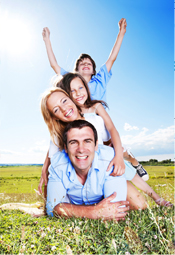 At Tarring Osteopaths our aim is to get you back to your daily life as quickly as possible, whether that is work, sports, gardening, playing with your children or grandchildren etc.
We always aim to make you as comfortable and relaxed as possible.
We appreciate that coming to the osteopath can be a new experience for some and therefore understandably some may feel nervous. We discuss fully any treatment we feel would benefit you, and we ensure you have ample time and feel able to ask any questions you may have. We work with you so you feel comfortable – this is key for us as the more relaxed you are the better you will respond to our treatment.
We will always offer you the right course of action for you.
When you come to see us at Tarring osteopaths we always act with the highest integrity, and ensure the right course of action is taken for you. This means we aim to get you back to heath and you have our guarantee that we will never give you unnecessary treatments.
We love osteopathy and helping our patients!
All of our practitioners take pride in using their skills to do their very best for their patients (as you can see from our testimonials page). We all ensure we continue developing by attending courses every year and reading (and debating) the latest information.
All our practitioners are fully registered with the General Osteopathic Council.
The General Osteopathic Council is a regulated body which maintains high standards and continual training across the profession, ensuring you the highest standards of care.
Our promise to you:
We will always treat you with care and respect.
We will always ensure you fully understand you condition and treatment plan.
We will always be honest about your prognosis and treatment needed.
We will always listen to your concerns.
We will always explain the fee structure and discuss treatment length.
Opening Times:
| | |
| --- | --- |
| Monday to Friday: | 9:00am-18:00 |
| Saturday mornings: | 9:00am-12:30 |
| | |
| | |
| | |
| Sacha is available: | Monday, Tuesday, Thursday, Friday, alternate Saturdays |
| Rhian is available: | Wednesday and Thursday |
| Megan is available: | Wednesday and Thursday |
| Jerome is available: | Monday and Tuesday |
To book an appointment call the clinic on 01903 235018

We're registered with the General Osteopathic Council. Find out more here